Cotton Dog or Cat Collar
Availability:
Custom made item shis within 10 business days
Shipping:
Calculated at checkout
---
Product Description
Our collars and leashes are made with premium cotton fabrics. Designed to be less abrasive than nylon. It will keep from rubbing your pet's fur off.

They are lined with a stiffening agent for durability. Machine washable.

In the minis and cat collars we use a lighter weight stiffening agent which makes them very lightweight for comfort on cats and small dog breeds who don't need a heavy collar.

Please do not order the mini collars or leashes for animals weighing more than 5 lbs. The cat collars feature a breakaway buckle and bell. Do not use the cat collar with a leash.

Small sample of fabric choices below Click here for the entire fabric collection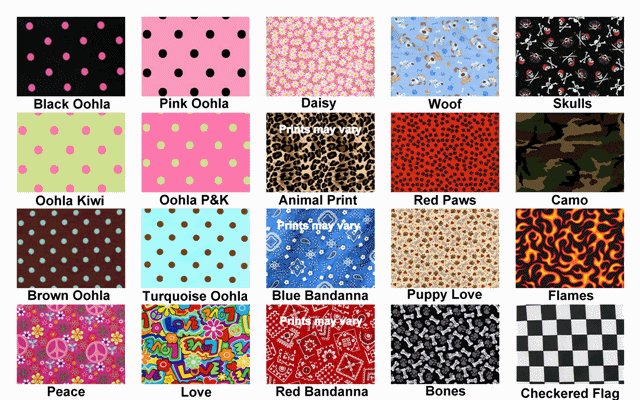 ---
Find Similar Products by Tag
---
Find Similar Products by Category
---
Customers Who Viewed This Product Also Viewed